Find Me At: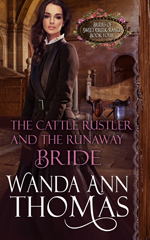 THE CATTLE RUSTLER AND THE RUNAWAY BRIDE
(Brides of Sweet Creek Ranch Book 4)
January 10, 2018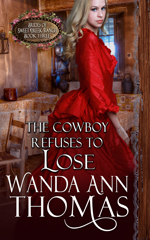 THE COWBOY REFUSES TO LOSE
(Brides of Sweet Creek Ranch Book 3)
May 10, 2017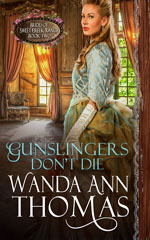 GUNSLINGERS DON'T DIE
(Brides of Sweet Creek Ranch Book 2)
November 4, 2016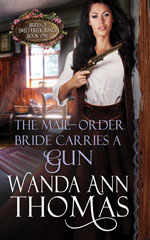 THE MAIL-ORDER BRIDE CARRIES A GUN
(Brides of Sweet Creek Ranch Book 1)
October 7, 2016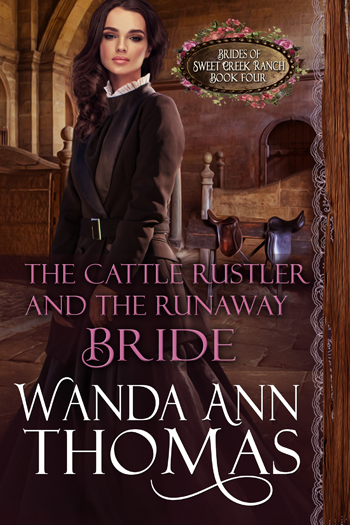 THE CATTLE RUSTLER AND THE RUNAWAY BRIDE
(Brides of Sweet Creek Ranch Book 4)
Publication Date: January 10, 2018
ASIN: B078Y7JCY5




The Brides of Sweet Creek Ranch is an uplifting Historical Western Romance series set in Wyoming Territory on a frontier homestead ranch. The books follow the untamed Haven brothers and their struggle to carry on the legacy of running a ranch dedicated to rescuing homeless boys.
WYATT HAVEN enjoyed spicing up life with dashes of humor and excitement until his antics ended in a tragedy. He makes the painful decision to leave his beloved home and family and join a Wild West show, but a beautiful Englishwoman's plight waylays him when she accepts his impulsive offer to help her save her horses. Even by his standards, marrying a runaway bride and stealing six horses from the cattle baron who hates him is the most dangerous exploit in a long line of reckless stunts. The angry cattleman vows he'll hang for this latest insult. Sickened that his risky ways could cause more harm, especially to Kitty, Wyatt determines to do all in his power to protect this brave and resourceful woman he's falling for.
A family scandal has forced British heiress CATHRYN CLIFFTON to accept the hand of an American cattle baron twice her age. Upon arrival in the frontier city of Cheyenne, Kitty discovers her fiancé's promise of a breeding ranch for her polo ponies was a lie. Worse, he has ghastly designs for them. To save the horses, her whole world, she takes them and runs away with a charming cattle rustler. Instead of a safe life of tea and polo matches, Kitty finds herself marrying the rustler, hiding in an outlaw camp, and being chased by her vengeful fiancé and his six-gun-toting men. Uninhibited and audacious, Wyatt Haven is unlike any man she has ever met, and she finds herself drawn to his good humor and kindness.
He is too wild. And she cares only about her horses.
Theirs was supposed to be a marriage of convenience.
Until love comes calling for…THE CATTLE RUSTLER AND THE RUNAWAY BRIDE.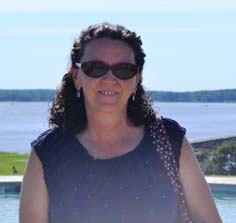 Wanda Ann Thomas is the author of Sweet Historical Western Romances and Historical Christian Fiction. She adores heart-felt love stories, featuring honorable heroes and courageous heroines. Men and women who will brave any danger for loved ones and who struggle against overwhelming obstacles to win their happily ever after.
A native of Maine, Wanda starts each day bright and early at her computer writing and drinking coffee. When the weather allows she and her husband average three rounds of golf a week. She confesses to being overly fond of chocolate chips cookies, winter vacations spent in sunny Florida, and her large boisterous family.