Find Me At: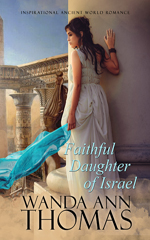 FAITHFUL DAUGHTER OF ISRAEL
(Stand Alone Inspirational Romance)
January 10, 2018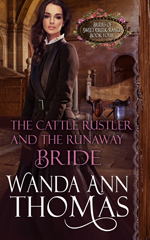 THE CATTLE RUSTLER AND THE RUNAWAY BRIDE
(Brides of Sweet Creek Ranch Book 4)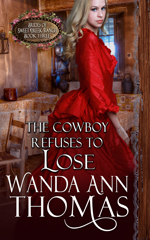 THE COWBOY REFUSES TO LOSE
(Brides of Sweet Creek Ranch Book 3)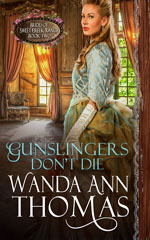 GUNSLINGERS DON'T DIE
(Brides of Sweet Creek Ranch Book 2)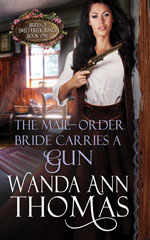 THE MAIL-ORDER BRIDE CARRIES A GUN
(Brides of Sweet Creek Ranch Book 1)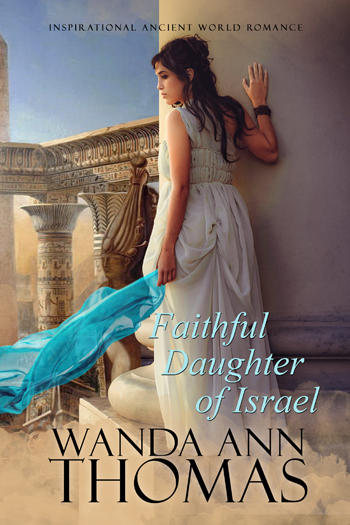 FAITHFUL DAUGHTER OF ISRAEL
(Stand Alone Inspirational Romance)
Publication Date: January 23, 2019
ASIN: B07N2ZPR71




The homeless outcast known as Cursed ANNA has spent her days avoiding the reproachful glances of her fellow Jerusalemites and her nights defending against the bitter cold and her growing hunger and fear. Her deepest desire is to find acceptance among her people. For that to happen she must live one more day, and one more day after that. Desperation drives her to turn to the only means of survival for women without friends or family-harlotry. At Jerusalem's Dung Gate in the dead of night, a scarlet-caped Roman soldier nears, and Anna quakes at having to approach the imposing, broad-shouldered man. Confronted by the foreigner, who identifies himself as the fortress commander, Anna fears she has made a terrible mistake.
JULIAN OF ALEXANDRIA is counting the days until he could escape this cursed assignment. He suspects his mother, his Jewish mother, is to blame for the bad luck of being stationed in Judea. Raised thoroughly Roman, Julian wants nothing to do with the Jews. Until Anna. Anna, the spirited Jewess who means to be a harlot. Except this frightened half-dead beauty seems an unlikely seductress. Though he should flee this attraction and fulfill his promise to his father to find a Roman wife, Julian makes himself Anna's protector.
Impossible choices face this desperate Jewess and her hardened Roman commander. Will their rigid beliefs and traditions separate them, or will they follow their hearts?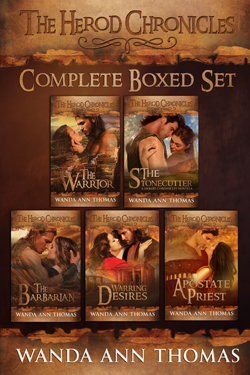 Publication Date: November 11, 2018
ASIN: B07KFK99NB




Journey through ancient Jerusalem with the Onias family as they seek love, justice, and peace during Herod the Great's tumultuous rise to power.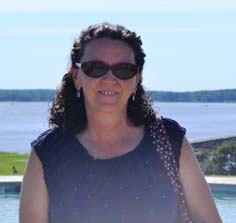 Wanda Ann Thomas is the author of Sweet Historical Western Romances and Historical Christian Fiction. She adores heart-felt love stories, featuring honorable heroes and courageous heroines. Men and women who will brave any danger for loved ones and who struggle against overwhelming obstacles to win their happily ever after.
Wanda starts each day bright and early at her computer writing and drinking coffee. When the weather allows she and her husband average three rounds of golf a week. She confesses to being overly fond of chocolate chips cookies, winter vacations spent in sunny Florida, and her large boisterous family.