Find Me At: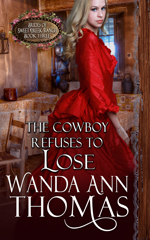 THE COWBOY REFUSES TO LOSE
(Brides of Sweet Creek Ranch Book 3)
May 10, 2017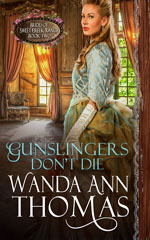 GUNSLINGERS DON'T DIE
(Brides of Sweet Creek Ranch Book 2)
November 4, 2016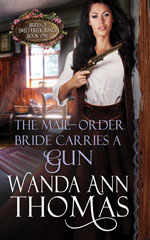 THE MAIL-ORDER BRIDE CARRIES A GUN
(Brides of Sweet Creek Ranch Book 1)
October 7, 2016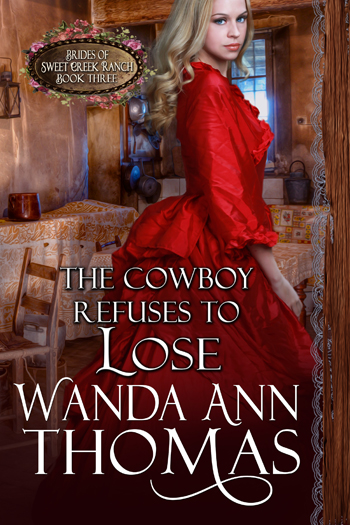 THE COWBOY REFUSES TO LOSE (Brides of Sweet Creek Ranch Book 3)
Publication Date: May 10, 2017
ASIN: B072BD45LM







The Brides of Sweet Creek Ranch is an uplifting Historical Western Romance series set in Wyoming Territory on a frontier homestead ranch. The books follow the untamed Haven brothers and their struggle to carry on the legacy of running a ranch dedicated to rescuing homeless boys.
Swedish immigrant, BRIGETTA LYNDTZ makes the difficult decision to leave her nanny job in Wyoming and fulfill her dream of owning and operating a bakery. The opportunity in Chicago won't last long. All she must do is leave behind the family she's come to cherish and, as one of the few marriageable women in the frontier town, fend off the cowboys who come courting. She considers them crude oafs—except for maybe one determined young cattleman.
Aspiring rancher GARRETT HAVEN yearns to overcome the spirited Brigetta's disdain of cowboys and win her trust and affection. He sure admires her good-hearted concern for folks, and is certain her dislike of bronco riding and cattle herding arises from fear for his safety. But Garrett's hopes for the future could turn to ash when a cattle baron intent on stealing his land strikes a disastrous blow. Beaten, bloodied, and penniless, Garrett rejects defeat. He vows to win Brigetta's love and save his ranch, even if it means risking his neck in the rodeo ring.
Will the nanny pursue her dream? Or will she linger too long over the delectable temptation of…The Cowboy Who Refuses to Lose?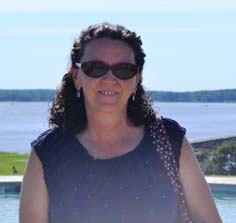 Wanda Ann Thomas is the author of Sweet Historical Western Romances and Historical Christian Fiction. She adores heart-felt love stories, featuring honorable heroes and courageous heroines. Men and women who will brave any danger for loved ones and who struggle against overwhelming obstacles to win their happily ever after.
A native of Maine, Wanda starts each day bright and early at her computer writing and drinking coffee. When the weather allows she and her husband average three rounds of golf a week. She confesses to being overly fond of chocolate chips cookies, winter vacations spent in sunny Florida, and her large boisterous family.
I would love to hear from you.